soft-messenger

Customer orientation in less than 160 characters.
Call, wait, call again? Leave a message? How do your customers know somebody will listen to the messages they leave? Why not do the work for your customer? The smart, efficient approach is to keep your customers informed with SMS text messages or via e-mail to remind them of their appointments or notify them of their vehicle's status.


Customer advice
You have questions about our products? You'd like a live presentation? We look forward to receiving your call or e-mail.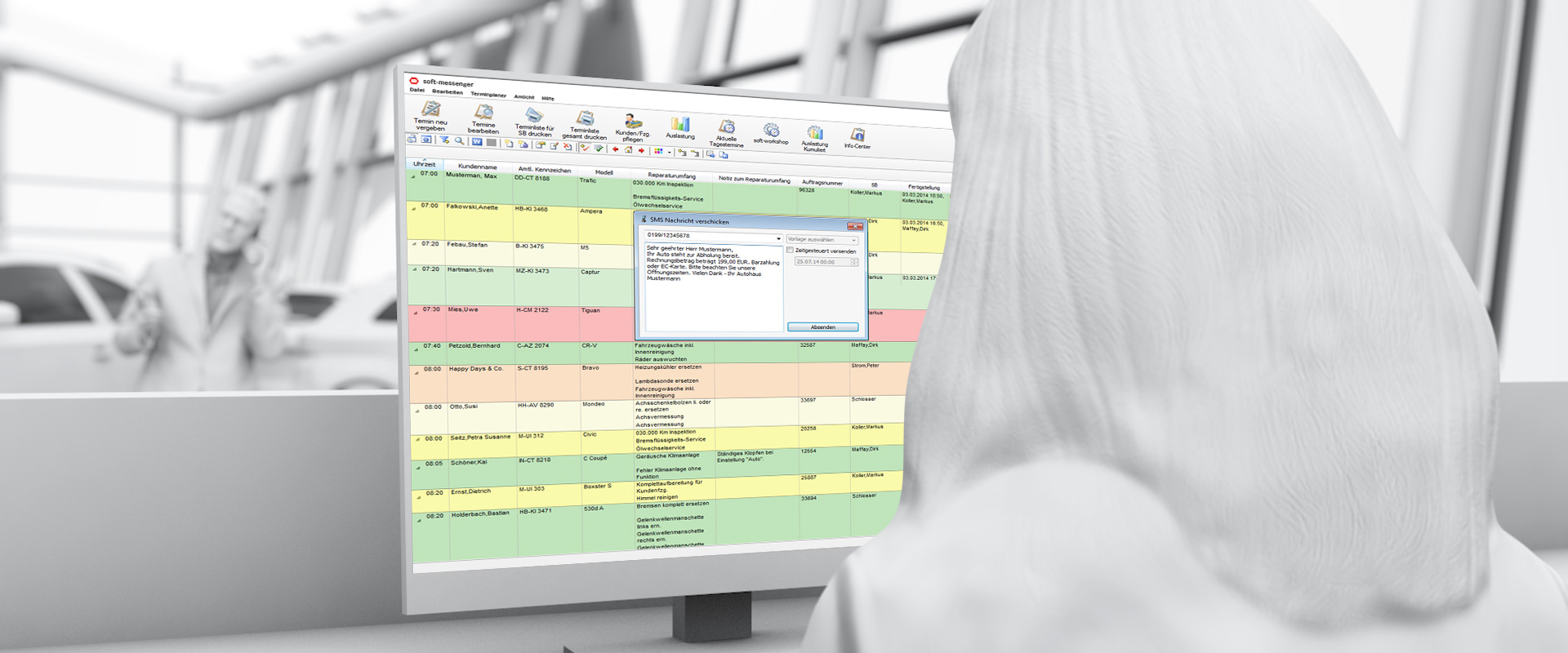 With the help of soft-messenger, the functionality of soft-sms is now directly intergrated in the SOFT SOLUTIONS application. Through this integration, e.g. you can now directly send an SMS from your daily appointment list to the customer informing him about the current state of his appointment. This module also offers bulk text messages to multiple previously selected customers. So you now have the option to write bulk text messages to customers with overdue government technical inspections for the next month with a simple click.
The soft-messenger online portal allows you to send customized SMS to the customer, e.g. to indicate the availability of ordered spare parts, or automated reminders for workshop appointments.
Via the soft-messenger online portal you also have the possibility to perform dealer driven SMS campaigns such as tire change campaigns, seasonal checks, service and sales offers etc.